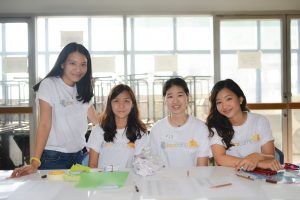 Thanks everyone for your interest in being a very important part of Barcamp Bangkok 2016.
We will contact you for short interview from 15-19 August, 2016.
Please don't worry. It's not a serious interview. We just want to get to know you more.
For our next meeting, we'll keep you updated.
Talk to you soon!
ขอบคุณทุกๆท่านที่ลงทะเบียนอาสาสมัครงาน Barcamp Bangkok ปีนี้นะคะ เป็นบุคคลที่ขาดไม่ได้เลยสำหรับงาน Barcamp ในทุกๆครั้งค่ะ ขอบคุณอีกครั้งค่ะ
ทางทีมงานจะติดต่อไป ช่วงวันที่ 15-19 ส.ค. 59 เพื่อทำความรู้จักกันเบื้องต้นก่อนที่จะมีการนัดประชุมเพื่อเตรียมงานกันค่ะ
ปล.ทีมงานที่ติดต่อไป อาจใช้ภาษาอังกฤษในการสนทนานะคะ
by