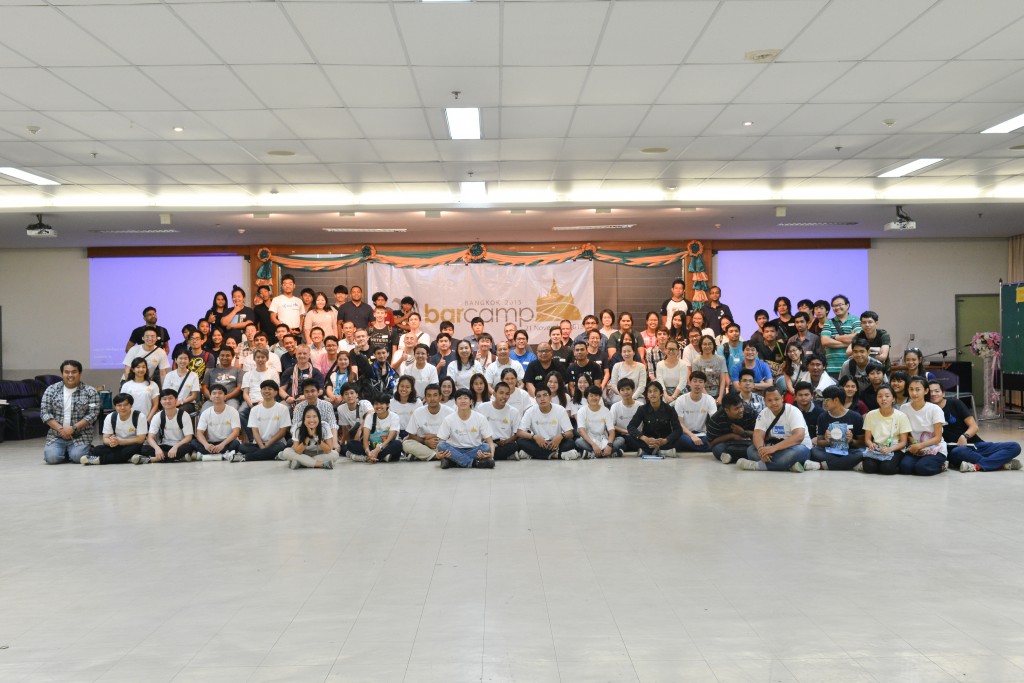 Photo credit : Benz – Wiwat Sathornsawat
Barcamp Bangkok 2015 on Saturday 21 November 2015 was a great event. We would like to Thanks Rajamangala University of Technology Krungthep for the venue to host our event. Thank you our sponsor Pronto Marketing, WebOn, and Odd-e for their support and also an Individual support who don't want to be named. Thank you all volunteers who are working hard to make this happened. Finally, a BIG Thanks to all participants and speakers who shared a wonderful topics at Barcamp Bangkok 2015.
See you again, later….
บาร์แคมบางกอก 2015 เมื่อวันเสาร์ที่ 21 พฤศจิกายน 2558 ได้เสร็จสิ้นไปด้วยดี พวกเราทีมงานขอขอบพระคุณมหาวิทยาลัยเทคโนโลยีราชมงคลกรุงเทพ ที่ได้เอื้อเฟื้อสถานที่ในการจัดงาน ขอบคุณสปอนเซอร์ของเรา ซึ่งก็คือ Pronto Marketing, WebOn, และ Odd-e ที่ได้ให้การสนับสนุนทางการเงิน และผู้สนับสนุนอีก 1 ท่านที่ไม่ประสงค์ออกนาม ขอบคุณน้อง ๆ อาสาสมัครทุกท่านที่ช่วยกันจัดงานครั้งนี้ และสุดท้ายต้องขอบคุณผู้เข้าร่วมงานทุกท่านที่ได้แบ่งปันความรู้ในด้านต่าง ๆ ในงานครั้งนี้
แล้วพบกันใหม่…..
more photos/รูปเพิ่มเติม: Wiwat's Google Drive
by